KOYAO BAY PAVILIONS – KOH YAO NOI – SOUTHERN THAILAND
Your paradise
in one of the most beautiful islands in Thailand
You embark on a boat that will take you on a new journey, exploring one of the most beautiful islands in Thailand. Our Resort is an intimate hideaway conceived for the discerning travelers, along a very quiet and beautiful tropical beach.
The resort is facing directly the unique and spectacular panorama of Koh Hong Islands which host one of the most beautiful beach in Thailand and many smaller Islands to be discovered, seizing every instant during this time of privilege.
The Island itself, Koh Yao Noi, is located between Phuket and Krabi. It is a natural paradise where wildlife is still vibrant. Here, you will be plunged into the intense jungle vibe of our pristine Island, enjoying tropical gardens and peaceful surroundings, next to rice paddies and rain forests.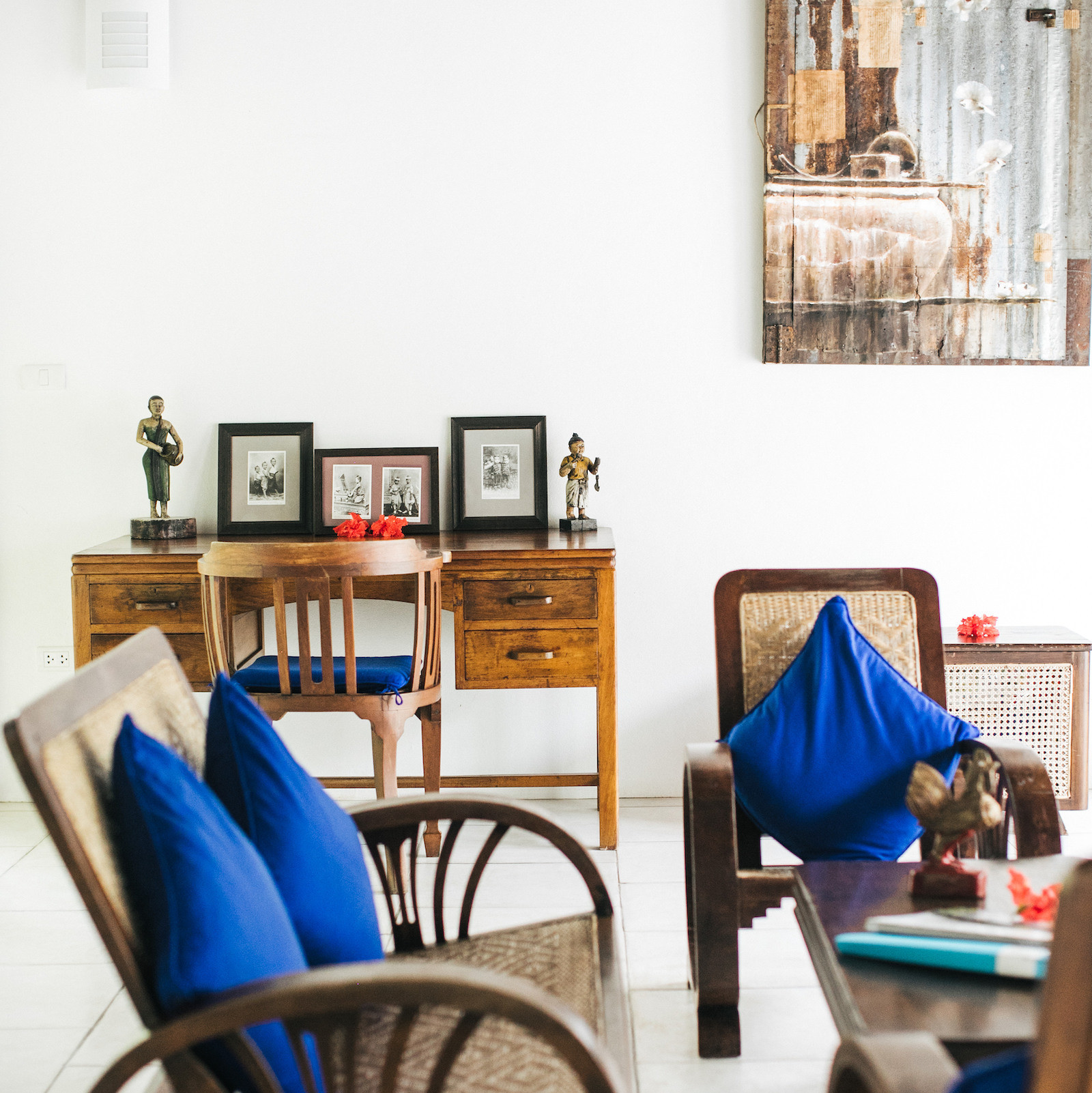 PRIVATE VILLAS
Three stylish Beach Suites and six Pool Villas offer everything you need to enjoy a time of privileges. Discover one of the last destinations where travelers can still enjoy silence and privacy, tropical indulgence and serenity.
A Unique Experience
Koyao Bay Pavilions is an intimate Resort on the beautiful island of Koh Yao Noi, is a unique destination ready to be discovered.
All villas have been designed and built to the highest of quality and practicability. Combining nature and clever architecture, they are not disturbing to their surroundings or your eyes. Live the experience of wild life sanctuary where our unspoiled valley is a sanctuary for many bird's species, and many other tropical wildlife.
At La Sala restaurant, the freshest seafood is available on the island, from the hook to the plate, traditional Thai cuisine, and finest Mediterranean dishes; many supplies are coming directly from our gardens or from the island.
We proposed a full range of activities and excursions: enjoy every single moment, discover Koh Yao Noi cultural life and natural beauties including the most beautiful islands, landscapes and beaches in Thailand.
Book direct with us
Best Price Guarantee; Loyalty Rates; Honeymoon Package; Early Birds and Last Minutes Rates; Daily massage included in Beach Pavilions Suite.
Enjoy every moment
Boat Excursions, Kayaking, Scuba diving, Fishing, Biking Around, Hiking and Trekking, Petanque, Massage, Cooking Classes, Yoga and Tai Chi.
Other services
Airport transfers and specials arrangements, sea excursions, Club House, On-site restaurant and boutique collection of crafted souvenirs.
Awards
Ranked 3rd of the best Small Hotels in Thailand in 2019
Ranked 4th of the best Small Hotels in Thailand in 2018
You heard there was a secret place,
A desert beach, or an island, somewhere,
Laid between sky and sea.