La Sala Restaurant

Thai & Mediterranean Fine Dining
KOYAO BAY PAVILIONS – KOH YAO NOI – SOUTHERN THAILAND
Simple & Authentic Cuisine
with a Touch of Magic
We are proud to serve authentic Thai cuisine made of the finest products available, as well as simple yet delicious Mediterranean cuisine, taking advantage of the excellent sea products available on the island (shrimps, crabs & lobsters, groupers, snappers and trevallies, mackerels and barracudas…).
When it comes to Thai and Mediterranean cuisine, it's always just about selecting the best products, cooking them to perfection and adding the right spices with inspiration.
Our Thai recipes differ only slightly from what best traditions have to offer, and Mediterranean dishes served at La Sala are as fine and tasty as they should be.
As a matter of fact, seafood at La Sala is a must! Only fish and seafood from the day and from the sea are served here: We do not source from the farms, and we make extensive use of olive, sunflower and rice oils only.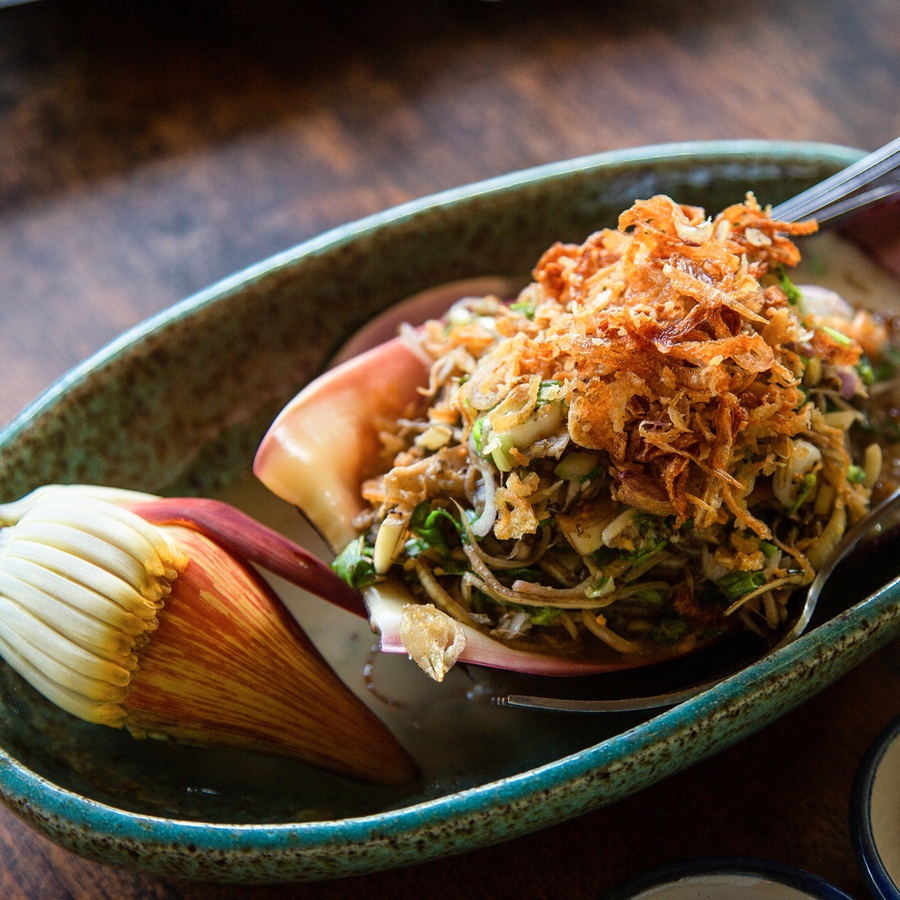 Our Menu
Please look how we prepare with love and art  groupers & snappers, crabs & giant tiger prawns
LINK
A Memorable Experience
Choose the best possible wine from our house cellar to accompany your meal. Our cocktails and fresh fruit juices are not to be missed neither.
The kitchen opens to the restaurant room, and you are most welcome to watch our chef preparing the meals and ask her everything you want.
Tropical fruits are at your disposal in your room and at the restaurant: please make yourself at home ! Upon request, meals and barbecues can be organized on the beach.
Simple "à la carte" menu and daily specials, according to our fishermen supply: we will help you every time you need to compose the best set of dishes, according to your taste and preference, guiding you through the Art of the Table, from East to West.