Beach Pavilion Suite

Beach Front | 1 Bedroom | Shared
Pool

BEACH PAVILION SUITE
 120 SQM, 2 Guests, ADULTS ONLY
Beachfront | Shared Pool | Gardens
One Main Pavilion (bedroom and bathroom),
& attached resting Pavilion (the Sala, Thai style large traditional gazebo)
Built just next to the beach, our three pavilions and each private Thai-style sala are spacious, airy and filled with antique furniture and all amenities for your comfort. They open directly onto a lush tropical garden planted with many native species of trees, palms, flowers, and orchids ; a natural swimming pool of smooth shape offers its fresh and clear water.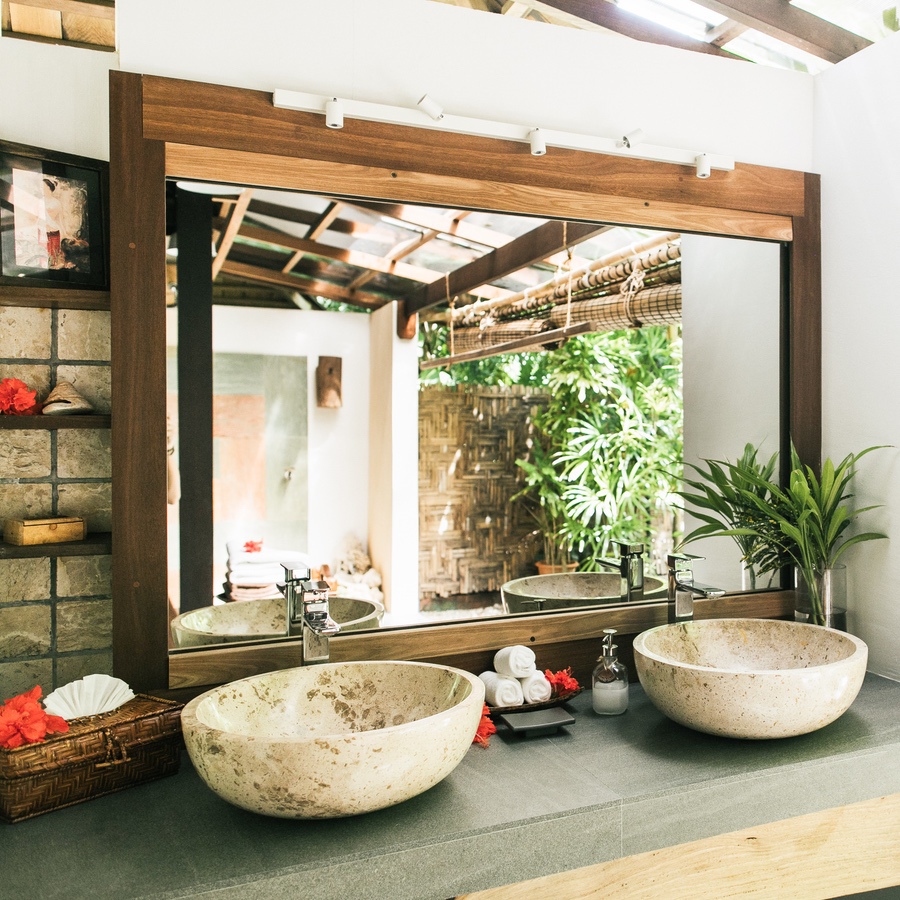 FEATURES & AMENITIES
The design of the pavilions is inspired by traditional architecture throughout South East Asia: wood shakes roof and wooden structure in order to allow the breeze to pass through on balmy nights, wood flooring throughout, dark tropical woods, and naturally tinted lime plasters providing a range of smooth natural ochres and yellows…
Privacy is of course a major concern: each pavilion is secluded from the others. Trees, palms and flowers are carefully planted to provide privacy and quiet.