Rice-Field Cottage

Shared Pool – 2 Bedrooms – Tropical Garden

RICE-FIELD COTTAGE
90 SQM indoor & 75 SQM terrace & roofed areas,
4-5 Guests, ADULTS & CHILDREN
2 Storeys Cottage | 2 Bedrooms | Kitchen & Living | Shared Pool with terrace | Tropical Garden
Specially designed for families. Looking onto rice paddies and coconut fields, this traditionally elegant cottage is located 150 meters away from the resort's restaurant and reception. Providing simple yet comfortable accommodation for 4 to 5 persons.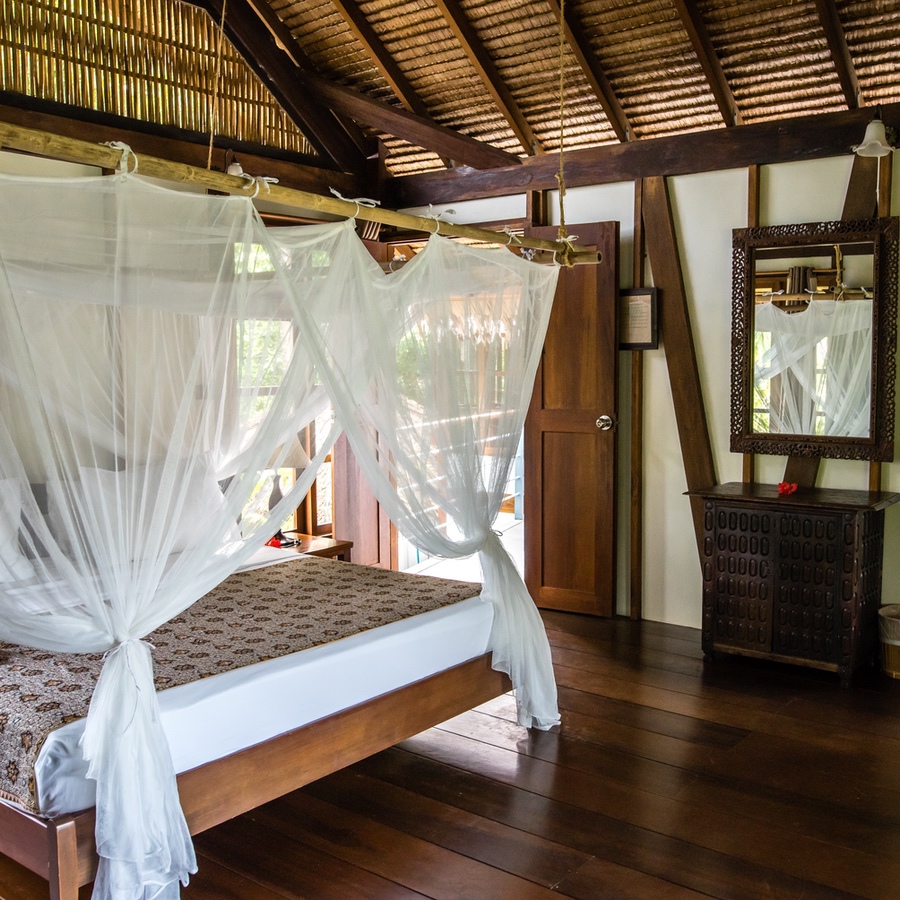 FEATURES & AMENITIES
Built mostly in wood, combining dark Asian timbers, bamboo and thatch, all furnished with bespoke teak wooden cabinets, seats & coffers. Rice Field Cottage is our most traditional Villa, offering a real taste of the tropics. It is the perfect island base for the family to observe the nature around and to explore the surroundings, walking, cycling or cruising the bay and its numerous islets.