KOH YAO NOI
Different by Nature

KOYAO BAY PAVILIONS – KOH YAO NOI – SOUTHERN THAILAND
Koh Yao Noi, a secret paradise
& one of the most beautiful islands in Thailand
You embark on a boat that will take you to Koh Yao Noi, on a new journey, exploring some of the most beautiful islands in Thailand.
Our Resort is an intimate hideaway conceived for the discerning travelers. Koyao Bay Pavilions faces directly the unique and spectacular panorama of Koh Hong Islands which host some of the most beautiful beaches in Thailand and many smaller Islands to be discovered. It extends along a private, quiet and beautiful tropical beach.
The Island itself, Koh Yao Noi, is located between Phuket and Krabi. It is a natural paradise where wildlife is still vibrant. Here, you will be plunged into the intense jungle vibe of our pristine Island, enjoying the seashore and the tropical gardens, surrounded by rice paddies and rain forests.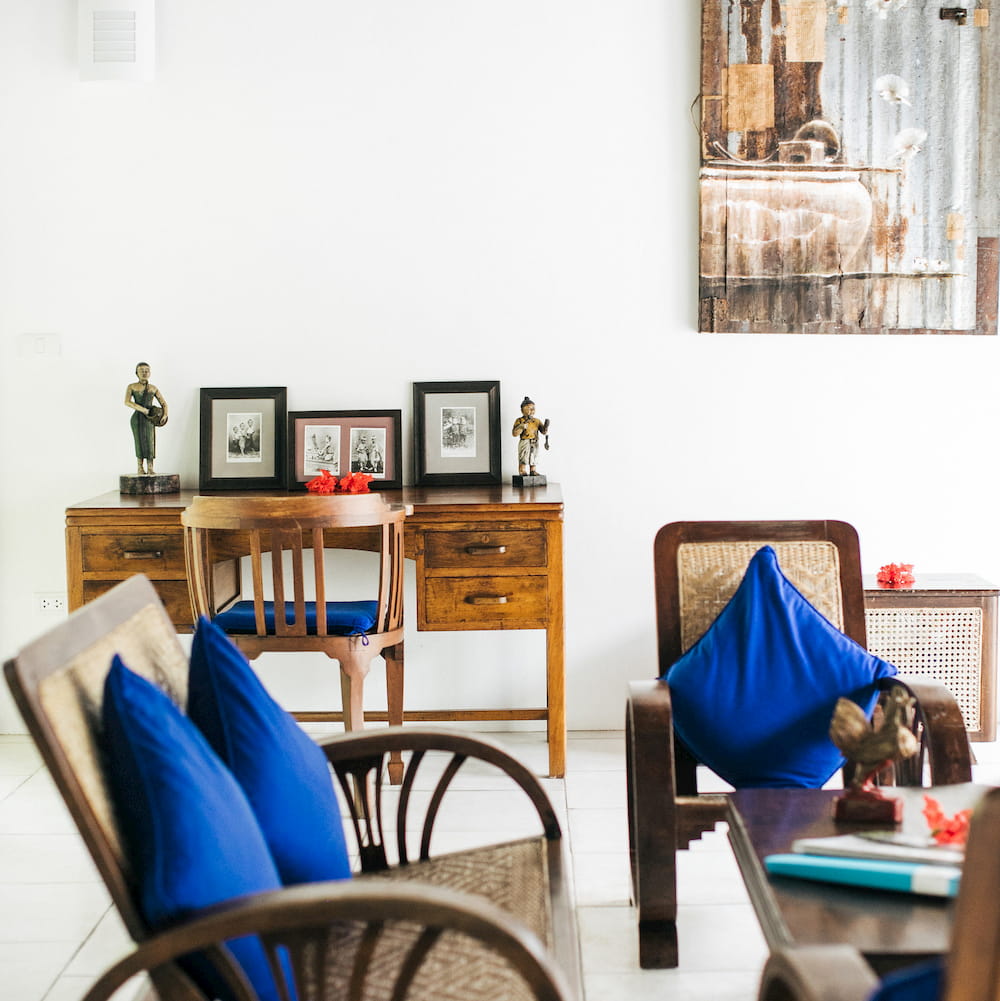 Private Villas
Three stylish Beach Suites and six Pool Villas offer everything you need to enjoy a time of relaxation. Discover one of the last destinations where travelers can still enjoy silence and privacy, tropical indulgence and serenity.
A Unique Experience
Each of our 9 private villas is different in style and design from one another, but all have been conceived, built and furnished to the highest standards and quality. Inspired by traditional architecture throughout South East Asia, adapted to our tropical climate and to their surroundings, the Villas naturally blend with the environment and offer to our guests the opportunity to fully enjoy the charms of the tropics.
At La Sala Restaurant, we serve traditional Thai cuisine, and delicious Mediterranean dishes. Many supplies are coming directly from our gardens or from the island and we are proud to serve the freshest seafood available on the island.
We proposed a full range of activities and excursions to let you enjoy every single moment, discovering Koh Yao Noi cultural life and exploring some of the most beautiful islands, landscapes and beaches in Thailand.
Enjoy every moment
Boat Excursions, Kayaking, Scuba diving, Fishing, Biking Around, Hiking and Trekking, Petanque, Massage, Cooking Classes, Yoga and Tai Chi.
Other services
Airport transfers and specials arrangements, sea excursions, Club House, On-site restaurant and boutique collection of crafted souvenirs.
Book direct with us
Best Price Guarantee; Loyalty Rates; Honeymoon Package; Early Birds and Last Minutes Rates.
You heard there was a secret place,
A desert beach, or an island, somewhere,
Laid between sky and sea.