KOYAO BAY PAVILIONS – KOH YAO NOI – SOUTHERN THAILAND
Discover the Island and its Surroundings,
Koh Yao Noi is certainly one of best islands to visit in Thailand. Still quiet and preserved, the island spots some incredible scenery and some of the best Thailand beaches.
Although it may be hard to pull yourself out of your hammock or away from the beach and beautiful gardens here at Koyao Bay Pavilions, some of the surrounding islands and coastlines offer not only the most spectacularly scenic views but an abundance of the most extraordinary flora and fauna. You may see monkeys, giant monitor lizards, hornbills, sea eagles, kingfishers and plentiful of coral reefs and fish fauna.
By Sea:
An endless paradise of islands to discover
Koh Yao Noi and its surroundings is a infinite field of discoveries and contemplation. The traditional long tail boats will take you around islands and cliffs, coral reefs and sandy beaches across the bay.
We provide the activities listed below, and once at the resort, you will be offered even more opportunities to enjoy every moment and learn more about our islands.
Sports equipment, motorcycles, mountain bikes, kayaks are readily available for rent at the resort, for your complete satisfaction.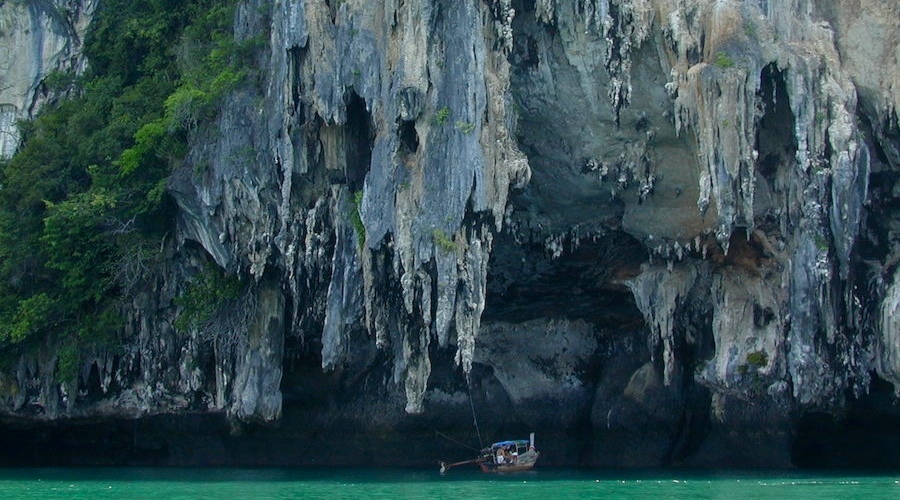 By Land:
An Island to be Explored
The fauna and flora are simply amazing here: It is a paradise for birdwatchers that will observe here more than 50 species of birds, from the majestic hornbills and sea eagles to the beautiful parrots and fisherkings. Monitor lizards and monkeys can be sometimes observed while trekking around the islands.
If you ask the locals about their island and the unique configuration of Phang Nga Bay, they will tell you how all have been created long ago when a mythical Dragon, the Naga, rushed from West to East to marry the Princess of Krabi. During his rush to get to the Princess's palace, he split and broke rocks and islands, scattering them everywhere. Koh Yao Noi, the tale tells us, was once joined to Koh Yao Yai but the Naga tore through separating them forever.
Massage & Relaxation:
Indulging Yourself
Enjoy a relaxing massage in the privacy of your own Sala, whilst listening to the sound of nature around you.
We have selected over the years three very experienced masseuses who are now part of the Resort family.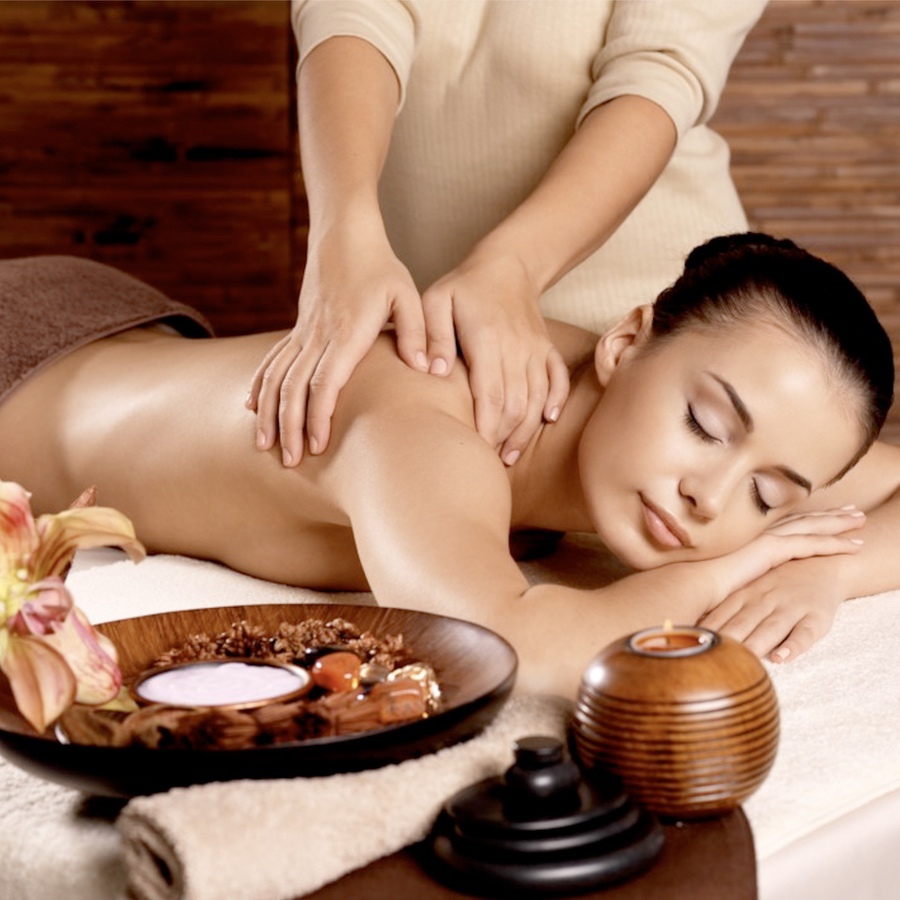 Sea Excursions
Enjoy beach hopping & sightseeing, snorkeling & swimming throughout Phang Nga Bay vast tropical shoreline and explore its unique biodiversity.
Discover the region's great variety of fishes and other marine life forms, the luxurious vegetation, of many endemic species hanging on the limestone cliffs or rooted in the sea-waters in the mangrove swamps and lagoons. Snorkel around the coral reefs, home to a wealth of colorful creatures.
We have carefully set up 3 circuits across the bay, and we can organize customized expeditions.
+ Excursion to Hoh Hong, Pak Bia. Koh Laden
+ Excursion Koh Kudu, Koh Roi and Hat Kian
+ Sunset excursion at Laem Haad
Kayaking in the Bay
We provide top of the range feel free kayaks for our guests. Whether you would like to simply comb along the coast not far from the beach or whether you'd like to take more of an adventure, a short 30 minute paddle you will reach the island of Koh Nok, pack a picnic and set up on the deserted beach. Also "the cliff" for an adventurous 15-20 minute climb through difficult terrain, for a rewarding 360' view.
Kayaking in Laem Teng
THE SPOT for kayak enthusiasts ! Leam Deang to the North East of Phang Nga Bay is the ideal spot for Kayaking and nature enthusiasts. A 60 minute cruise with one of our reliable captains on there Long Tail Boat, taking the kayaks on the boat a picnic and of course your cameras. Once you arrive you will go Kayaking through the beautiful mangroves.
Scuba Diving
Koh Yao Dive and Marine Sport was opened in 2005. Their Dive Company services Koyao Bay Pavilions here on Koh Yao Noi and is situated a short stroll along the beach. Their Dive Instructors and Dive Masters know the area around here very well and they have researched a lot of new Dive Sites near Koh Yao Noi and Koh Yao Yai. They are also willing to go to popular Dive Locations such as Koh Phi Phi, King Cruiser Wreck, and Krabi. Padi Courses and Fun Dives are offered everyday.
Fishing
With almost every member of the staff here at Koyao Bay Pavilions being very keen fisherman, we can help to organise a day out on the water to experience a day in the life of a local.
Take your chances with squid, groupers, snapper, trevallies and barracuda.
Bring your 'catch of the day' back to our restaurant, La Sala and we will happily prepare it for your dinner.
Biking & Trekking
Mountain biking is a great way to see the island at your own leisurely pace. Explore Koh Yao Noi and all it's natural beauty. Soon you will see and experience the different pace from the likes of Phuket and other neighbouring islands which makes Koh Yao Noi so special.
Experience true Thai Culture. You will see rubber tree plantations, local fisherman, rice paddies, wild buffalos, untamed beaches and dense jungle. Take a break and enjoy a refreshing coconut straight from the tree.
Koyao Bay Pavilions is set in a beautiful pristine valley with an abundant amount of wildlife surrounding us. We have many giant water monitor lizards, sea eagles, hornbills, kingfishers, and an abundance of tropical flowers and plants native to the area.
As soon as you step out of your Villa you are instantly overwhelmed by the beautifully natural surroundings!
The fauna and flora are simply amazing here: It is a paradise for birdwatchers that will observe here more than 50 species of birds, from the majestic hornbills and sea eagles to the beautiful parrots and kingfishers.
Massage
Enjoy a relaxing massage in the privacy of your own Sala or Villa whilst listening to the sound of nature around you.
We have selected over the years three very experienced masseuses who are now part of the Resort family.
Thai Massage is an interactive manipulation of the body using stretching and pressure along energy lines. These accurate movements help to adjust the skeletal structure, increase flexibility, relieve muscular and joint tension, stimulate internal organs, and balance the body's energy system. The effect is truly relaxing, as well as energising.
Foot Massage is the therapeutic massage of particular areas of the soles of the feet, and to a lesser extent the lower legs. The aim is to stimulate reflex points or lines that are believed to correspond to other parts of the body. Numerous benefits, including improved circulation, especially in feet and legs, improved lymphatic drainage, increased flexibility of feet and joints, stress reduction and relaxation.
Yoga & Meditation

Island Yoga is situated about 3 Km from Koyao Bay Pavilions. Offering Drop-in classes & workshops for guests to join.
Each of their yoga teachers has a unique style and offering which provides a colourful array of practices. Most classes are based in Hatha, Vinyasa Flow or Yin Yoga.
Hatha Yoga is a path toward creating balance and uniting opposites with a system of physical postures and breathing. In our physical bodies we develop a balance of strength and flexibility, but we also learn to balance our effort and relax in each pose.
Vinyasa Flow artfully connects postures with breath to create a graceful, flowing and rhythmic practice. Yin Yoga is a beautiful practice of surrender that stretches the connective tissue (fascia) in the body by passively holding postures for longer times with gentle pressure. Morning sessions tend to be more energizing, afternoon classes are often quite gentle in nature.
Island Tours



Maybe cycling seems like a little bit to much hard work whilst your on holiday, this won't stop you getting the opportunity to see the beauty of Koh Yao Noi.
Local drivers take real pride in showing off what makes Koh Yao Noi so magnificent. Visit small fishing villages, rubber tree plantations, quiet beaches, local people doing batik, coconut & rubber tree plantations.
The local market worse a visit, and enjoying a coffee or lunch in a local restaurant whilst watching the local people go by their daily lives.
Cooking
Mina loves to teach others how to cook Thai Food in her own traditional Thai house on Ko Yao Noi. Her house is situated in a quiet neighbourhood just outside the market and has an amazing view over the rice fields and the ocean.
Mina grows a lot of Thai herbs and spices herself in her garden, which you are going to use for cooking your delicious Thai dishes.
With her excellent English skills, she is going to teach you how to use real Thai utensils. She will show you how to produce it in the traditional Thai style. She will also teach you how to make curry paste yourself. And at the end of the course, you will get a cook book so you can make the dishes yourself back home.
Enjoy your self-made Thai food during sunset in a delightful and beautiful setting at Mina's house here on Koh Yao Noi.